As a champion it's only right I touch some UNDEFEATED gear. Definitely a supporter. I'm a boutique junkie and this spot is one of the best. They've got locations in Cali,Vegas and Tokyo.
Some new things popping I have to look into:
and a pair of their Nikes I came up on a couple years ago..........They currently live in the closet underneath a stack of orange and gold boxes............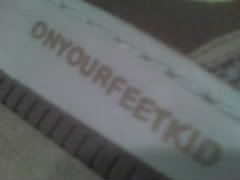 Walk Like a Champion