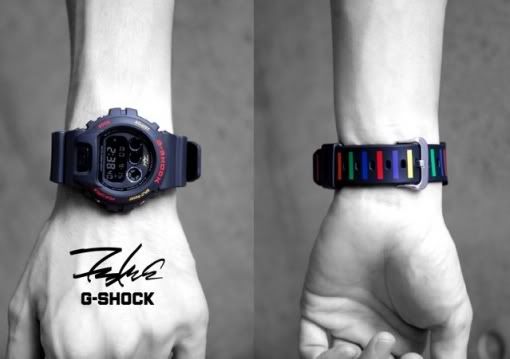 Flavor, and I don't mess with every G Shock like that,but this one is flavor...........................I'm still enjoying the one I rock on the reg when I'm feeling like toning down.
Yes, blessed to have gotten my hands on one of the Limited Edition G shock UA 25th Anniversary joints from Japan
Japan, which me and wifey just got back from a few months ago was definitely an eye opening experience. We played all over Thailand as well. I'll drop flicks in a bit, but as far as my style right now. It's definitely Tokyo.......Wait til I drop the Nike SB's from over there on you.