Aiight, y'all know how I do..........My current thought process, new flavors........I got the EYE OUT.
Going to NY for my birthday next week. Yeah I know, I just got back, but this is no business,all pleasure. Taking my jawn wit me cuz she's only been 1 time before so we gonna splash out and do ALL of our shopping for the season.
Not like I need any new kicks but these right chea!!!!!! If I see something iller up there I'll problably wait, but if not consider these closet worthy.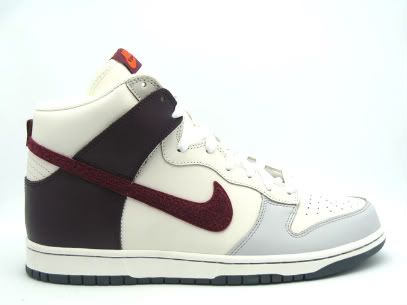 NIKE DUNK HIGH
NEUTRAL GREY/DEEP GARNET-SAIL
also Nike SB got some tough flannels out and I don't think I've rocked flannel since 1993.