It's about that time to get fresh for the season. I got the classic leather bomber coming in soon. I also may be getting creative this year as well. Two staples in the community are giving everyone the opportunity to "Make your own". First,Nike, opening up a brand new store in Lenox Mall in the ATL today.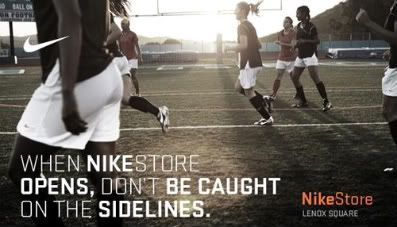 They have a NIKE ID spot in there to make your own Dunks,Air max etc. as well as tons of other flavors like a make your own NIKE shirts and other things. It will probably be nuts in there today,but the kid doesn't do standing in lines for anything.ANYTHING. Voting,which I did the other day not included, but anyone who knows me knows it's rare to catch me standing in a line and it's been like that since the 90's. Anyway, I hope they will have some interesting flavors in there and not just the run of the mill every Nike Town attire. I still believe the illest Nikes were done from 89 to 96, but that's just me and when I had my feet shining. Jordans,Bo Jacksons,David Robinsons,Charles Barkleys, It may sound arrogant, but I believe that my sneaker collection from the early 90's would go up against the best. That's why I don't trip over cats talking about sneakers these days. Or cats with a million and one different AF1 colorways "yawn".
I'm tough on sneaks but some still catch my eye. Here's some recent one's I though were aiight.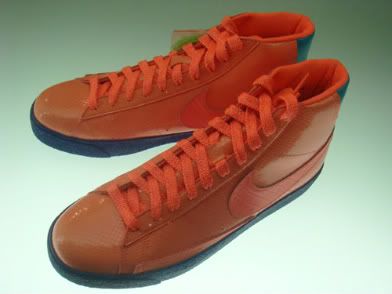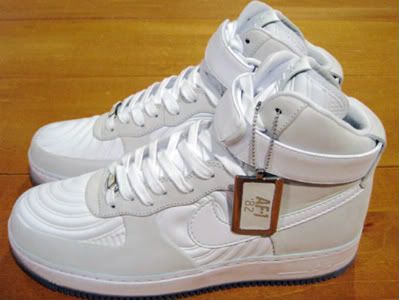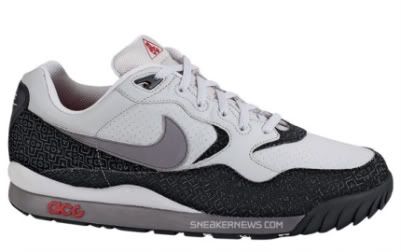 Bare in mind that in the hood, we been doing the NIKE ID thing for yrs. before they enabled you to do it in the stores. There are countless artists and creative heads who always cop a pair of kicks and tweak them in some way. I still ALWAYS at the very least switch laces on everything. I don't like rocking the same thing that other heads rock. Even if I'm just rocking jeans, a white tshirt and Tims, it's gonna look different from anybody else rocking the same thing.
Now you can also design your own Polo Rugby.
You can't go crazy crazy, like putting the patch in different places on the shirt like I would do,but they do let you pick your colors and patches.
I think that's the wave of the future. You will be designing your own clothes eventually. They will be giving the consumer total creativity. As a kid that's been sitting on a clothing line since 1999, I think that's both dope and revolutionary.