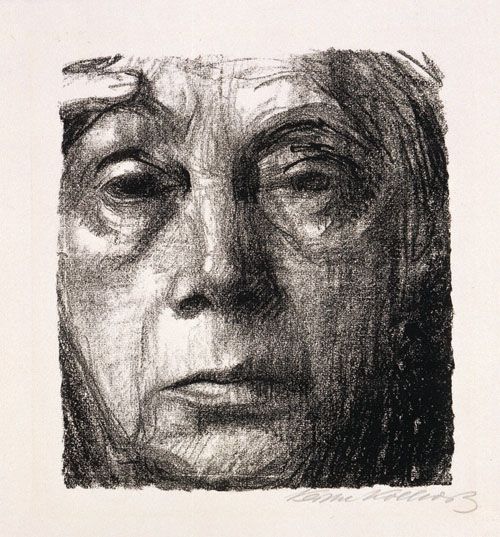 In this current economy, unless you're a doctor or lawyer or teacher, your job could be GONE......These are all celebs who have made enough money to be set for a lifetime who made bad decisions and lost. Y'all know I drop movies,fly kicks,music and all that, but I also try to keep y'all up on the Winner mentality as much as possible. I share what I find interesting and this definitely was eye opening.
Top 10 Celebrity Bankruptcies You Can Learn From
Celebrities from around the world are often admired for their fame and their fortune. Let's face it, practically anyone would love to live in the lap of luxury, with millions to spend on some of the world's most extravagant and opulent treats. Whether it's John Travolta's Boeing 707 private jet(1), Donald Trump's high-end real estate ventures(2), or Ryan Seacrest's magnificent home theater(3), celebrities certainly know how to spend a pretty penny. Every now and then, however, stories of celebrities gone bankrupt come about. Whether they make it back on top or not, celebrity bankruptcies are some interesting stories to follow. Here are 10 celebrity bankruptcies that you might want to learn from on your way to making your own fortune.
Mike Tyson(4)
Michael Gerard Tyson, otherwise known as "Iron Mike" Tyson, is one of the most popular and controversial figures in boxing history. As the youngest-ever winner of a heavyweight boxing title, Mike Tyson gained fame and a fortune amounting to an estimated $300-million. In August of 2003, after being convicted of rape and getting back into the ring again, Tyson filed for bankruptcy due to uncontrolled spending and bad financial advice.
Kim Basinger(5)
Kimila Ann "Kim" Basinger was a model turned film actress who became famous for her roles in "Never Say Never Again," "The Natural," "L.A. Confidential," and "Batman." Winner of a Golden Globe Award, Academy Award, and Screen Actors Guild Award, Basinger had a promising career. In 1989, Basinger and a few other investors put up $20 million dollars to buy a small town in Georgia called Braselton. After spending such a hefty amount, she was sued for $8-million for backing-out of the film "Boxing Helena," ultimately leading to her filing for bankruptcy.
Burt Reynolds(6)
Burton Leon "Burt" Reynolds, Jr. is an actor who has become well-known for the hundreds of film appearances that he has made throughout his ongoing career. Reynolds had to file for bankruptcy in 1996, because of his lavish expenses, a failed business venture and a divorce from Loni Anderson. He rebounded from the bankruptcy within a couple of years.
Toni Braxton(7)
Toni Mechelle Braxton has gained much of her popularity as a singer and songwriter of R&B music, as well as a few acting roles. In line with a $3.9-million debt, Braxton had to file for bankruptcy in 1998, forcing her to sell many of her posessions to pay-off creditors. After filing for bankruptcy, she was offered a Broadway role in "Beauty and the Beast", which helped her get back on track. She soon released a chart-topping album that catapulted her back into fame and out of bankruptcy.
MC Hammer(8)
Stanley Kirk Burrell, best known by his stage name MC Hammer, became famous during the 1980s and 1990s as a rapper and dancer. In 1996, Hammer had to file for bankruptcy after acruing a debt of $13 million. His extravagant lifestyle and decreasing album sales led to the bankruptcy. Since declaring bankruptcy, Hammer has released a number of albums and, in 2008, became host and CEO of a television show.
Wayne Newton(9)
Carson Wayne Newton, also known as Mr. Las Vegas, is an actor and entertainer who has had over 30,000 solo shows in Las Vegas. Despite his success as an entertainer, Newton had to file for bankruptcy in 1992, with a debt of about $20 million. The debt was largely due to a libel case that he filed against NBC. It was not until 1999 that Newton would be able to build his fortunes once again.
Marvin Gaye(10)
Marvin Pentz Gaye, Jr. is an iconic image in the soul and R&B music who became famous during the 1960s and 1970s. In 1979, Gaye had to file for bankruptcy due to tax problems, overdue alimony payments, and drug addiction. He moved to Hawaii and, later on, to Europe. Touring Europe and later returning to the US, Gaye began to regain fame until he was shot and killed by is father.
Meat Loaf(11)
Michael Lee Aday is a musician, stage actor and screen actor who is best known by his stage name Meat Loaf. Meat Loaf has been very successful as a rock musician, but he has had to endure two major bankruptcies during the 1980s. The first bankruptcy was caused when Meat Loaf found out that his managers, Dellentash and Sonenberg, were stealing money from him. Meat Loaf changed managers and was sued for breach of contract, leading him to file for bankruptcy. The second bankruptcy happened during 1986, when Meat Loaf's new album failed to become a hit. Since filing for the 1986 bankruptcy, Meat Loaf has been able to rebound, touring and producing new albums.
Cyndi Lauper(12)
Cynthia Ann Stephanie "Cyndi" Lauper is an actress and singer-songwriter who has won an American Grammy and an Emmy award. Before becoming successful, Lauper was in a band called Blue Angel, which released an album that didn't do well. The band broke up and fired their manager, who later sued them for breach of contract. The $80,000 lawsuit caused Lauper to declare bankruptcy in 1980. She later went on to success and fame in the mid-1980s. Lauper has released a total of 11 albums and more than 40 singles, with her total record sales amounting to over $25 million.
Gary Coleman(13)
Gary Wayne Coleman became popular during the late 1970s up to the mid-1980s as an actor in an American sitcom named "Diff'rent Strokes." Coleman filed for bankruptcy in 1999, due to the mismanagement of his trust funds. Since declaring bankruptcy, Coleman has made a number of appearances on television and in movies, but he has never regained the fame that he had in the 80s.
While some of these celebrity bankruptcies may be inspiring "rags-to-riches" stories, others have not ended so well. It can be difficult to maintain one's fortune after making it, which is why it's important to learn from these stories of bankruptcies. Most of the celebrities who have filed for bankruptcy have been forced to do so due to uncontrolled spending, lavish lifestyles, legal matters, or mishandled fortunes. It is easy to get caught up trying to make money, but it's essential to know how to manage money once you have it, to avoid bankruptcy.
Here are some simple things you can do to avoid bankruptcy:(14)
1. Try to negotiate with your creditors for extensions on debt payments.
2. Make sure you get sound advise from financial and legal experts who have a good track record.
3. Manage your resources well and keep track of your expenses and income.
No matter what you do, always hold on to the things in life that are more meaningful than money, like family, friends, laughter, and love.
SOURCE