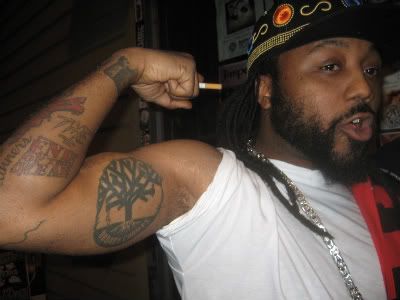 Yeah last night whooooo, had a blazt!!!!! Ended up having some fams I've known for a long time come in town to do a show at the Speakeasy. My man C Rayz Walz and John Robinson (LIL Sci) came and shut it down.......... I had a hell of a night, lotta TOYz got played out last night from a wannabe heckler to a wack ass graph artist, things got a lil grilchy. I started wit Absinthe,which was my first time going in on it...had a shot and a "Death in the Afternoon".....pretty intense tings dey. I then linked up with the team and a fly slapboxing suicide girl looking punk rock chick. Them type chicks always look vicious in a sexy way but scare super easy. I think the tattooos and piercings are there to cover up how tender they really are LOL. So as we proceed, the show was smash. I actually got up there wit Walz and spit a lil something. Don't know if y'all know it but this cat is a member of our secret society..........pep the logo tatted on him hahahahahahhaha a soldier and a rebel, say what you will about him, but he's 1 million percent him.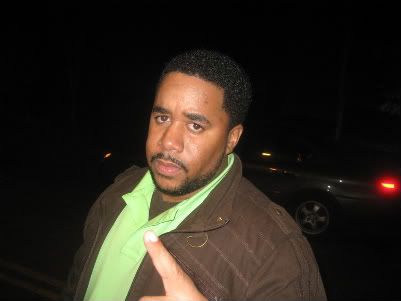 The homie John Robinson was in a crew called Scienz of Life which was an integral part of the NY underground and Fondle Em Records (II) lol, but he has recently reinvigorated himself and continued on the path. He also was on my first single damn near 10 yrs ago. Another family member and rising name in the game. It's always great seeing him. His brother Invizzibl Hands(which is the name I gave him) ID 4 Windz stays close to my heart. These are some real brothers man. John proceeded to prove why he's definitely a threat last night. Excellent Show.
So yeah I also had to grip up some spray cans and TOY the shit out of some trash last night.....What you thinking fam? U think I aint the embodiment? You sadly mistaken family. I come from the era of boomboxes,cardboard on the concrete, 'know when HipHop was outside and there was no internets. A tape was the internets back in the day, you used to dub some ill shit and it spread from person to person. There was heavy airbrush on the shirts, and fashion was the 5th element. DJ,MC,Breakdancing,Graphiti, and fashion. Go back to school suckaz........anyways, I ended up getting tilton bradley and made my sojourn home, some other shit happened but peep my tweets for details. 1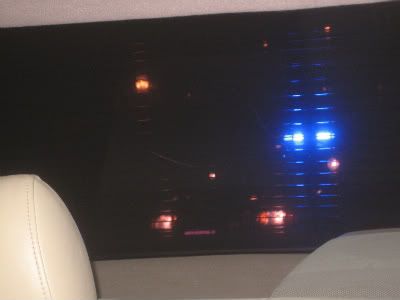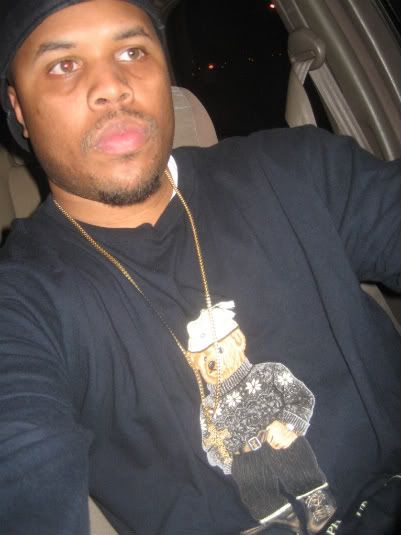 Oh and EFFFFFF the Beast dem nah ready for my red eye!!!!!!!!!!!!!