Yeah, as a fan I've been listening to Dilla since the mid 90's.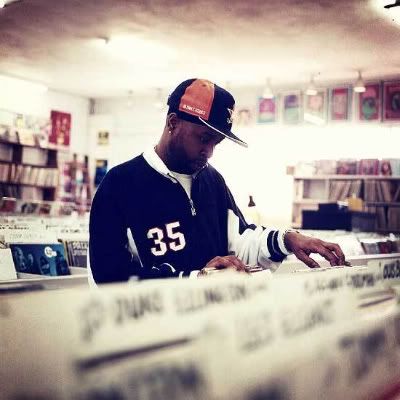 WORLD FULL OF SADNESS
This is one of my favorite productions from JD. It isn't big budget or intricate, but the vibe really works for me as a whole. I never met JD in person, but always felt when he spoke thru the music. I almost prematurely met him a few years ago after he had passed away. I was on my way to a Dilla tribute concert and was almost murdered. I was in the wrong place at the wrong time walking down a dark block where a couple heads had been hanging out. I was walking up on these 2 cats who appeared to be cool and were talking........I was just over one of their shoulders when the dude facing him pulled out and licked off 5 shots, blam, blam,blam,blam,blam.............I ducked(after the shots went off, naw my Matrix wasn't good that night) I noticed the dude who was the target just stood real still, then just collapsed,dead. I got up and rubbed on my chest cuz I couldn't believe that I hadn't been hit. There were sparks in my face and everything. Shit had my on some stay in the house shit for a while after that..........Nonetheless.TOO CLOSE FOR COMFORT.
I still went to the dilla tribute and had people buying me drinks and trying to get me out of shock. This song right here makes me zone out to that evening and soak in everything that could have happened. The song is sadness, but it keeps me peaceful and introspective more than anything.