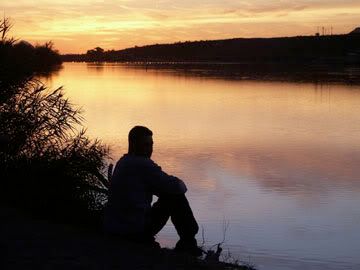 "Conversation enriches the understanding, but solitude is the school of genius."
Sir Edward Gibbon
"Every evening I have a by myself meeting"
Cappadonna
I move at the speed of life. That said you know that everything goes in cycles. Some cycles are abrupt,abrasive in your face and straight up explosive. Other cycles more contained and subtle. The latter is how I'm moving now. Totally changed my environment and started seeing the power of self. Making that mental affirmation that it's time for a life change and paradigm shift and then focusing your energy and alowing it to happen. I've been going thru this process for months and within the last week am I finally able to say that "Yes things have changed" and it's all for the better. I tell people this shit all the time, that "You" are the only 1 who can change "You". Sometimes seeing is truly believing because it takes some dramatic almost supernatural shit to bring people around. I tell folks that "I don't go to church, but I talk to God". A lot of times folks like to go thru the motions to feel like their doing something instead of really doing it. I like to put that good work in and really really grind so that I can not only see but enjoy the fruits of my labor. Things work in cycles, yes, but it's being prepared mentally and physically for that shift. I'm here now exhausted from my new change of pace, plus from exercising real heavy this week my whole body is numb...............I've been doing a lot of thinking and just trying to find that peaceful medium. I'm very dis attached from things and I'm enjoying it more and more that way...Just let me be an island on my own, cuz that's how I'm feeling.